The holiday season is on and I guess most of you have already made plans. Does your plan include watching your favorite Period Drama? Well, which one are you most willing to watch?
Downton Abbey Christmas Special
Downton Abbey Christmas Special
Like last year, Downton Abbey Christmas Special episode would be on air on ITV. It is probably the biggest name in period drama series presently.
This year too, the special episode would be full of drama and love and betrayal. ITV has put in strong efforts in making this one and is expecting over ten million viewers worldwide!
Let me give you a head-start, somebody already has a romantic something for Branson, Lady Edith might have a new love interest, yet again and there is some more romance, involving Mrs. Patmore! This is going to be interesting and promises drama to the very end.
Call the Midwife Holiday Special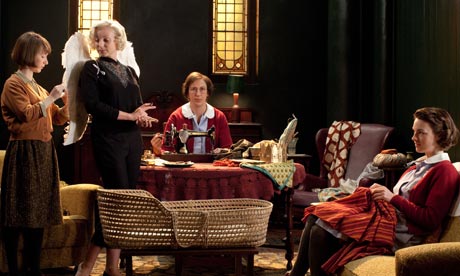 Call the Midwife Holiday Special
I love this series because of its sheer honesty and realism. There's hardly anything dramatic about it yet you enjoy watching it.
This is Call the Midwife's first Christmas Special (obviously). So, like always the Nonnatus House and its residents are busy with work even in the holiday season (sure, childbirth wouldn't wait for the holidays to finish). Jenny Lee and Chummy are uptight with their schedule. What else, nurses and nuns are trying to find the parents of a newborn and Chummy is trying to organize something (sounds like an oxymoron Chummy : Organize).
Kind Jenny is looking for the children of an elderly vagrant, so there's quite a lot of work to be done.
I can't decide which one am I going to watch. The one with lavish drama or the one which actually celebrates childbirth.
I would love to know your reasons for watching (or not watching) these dramas.
Happy Holidays!